PLEASE USE MY ICON ON THE RIGHT..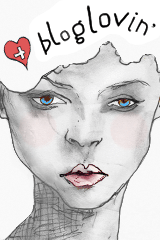 I DID THE TRANSFER BUT IT DIDNT PICK EVERYONE UP , I HOPE YOU LEAVE ME YOUR BLOG URL SO I CAN FOLLOW YOU INCASE I LOST YOU.....
I WON THIS WRISLET
FROM
http://www.bsmodernquilting.com/
THANK YOU BARB !!
WITH THE SELVAGE RAGE GOING ON THIS IS THE CUTEST AND I NEEDED IT, I AM SAVING MY SELVAGES.
her random number generator selected the owner of comment #5 as the winner of the selvage wristlet that I made as a part of my
selvage tutorial
. #5 is the owner of the
Simplesew
blog, be sure to check it out. Thanks to all those who participated, I appreciate it. Simplesew, I'll be in touch!
SHE HAS A TUTORIAL TOO !!
?
????????????????????????????????????????
IF YOU CUT YOUR SELVAGE OFF WHEN YOU GET A YARD OR SO, HOW DO YOU KEEP UP WITH WHAT IT IS WHEN YOU MAKE SOMETHING???
I have ran into a problem, after quilting, I dont like the thickness, its to light and flimsy, plus someone washed it with a bleach rag, it only effected the back so I have to re quilt this and bind......... this has been my 2013 goal all year, I just seem to run into one problem or something else to keep me from completing it. Dont worry, he uses it. But its a shame with no binding..