Sew at Home Mummy: The Great Brick Swap: American Made Brand Solids
: Okay. So my friend Mara at Secretly Stitching AND Erin at Sew At home Mummy are settomg up American Made solids swap.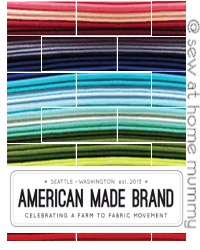 This will give you alot of the different colors and I may just sew my bricks together as they are.
I am already pre ordering the new Cotton Steel lines,
Cotton and Steel
link