VOTING TIME!!!! PLEASE VOTE FOR SIMPLESEW, JUSTCLICK THE VOTE LINK BUTTON, ITS FOR MY EPP
Voting closes in 1
days,
They LEAD THIS HOP AND DID A FABULOUS FUN JOB !!!!! THANK YOU LADIES..Thank you for everyones support and tutorials and artistic needle work.
This is for big prizes from these sponsors, Thank you Sponsors..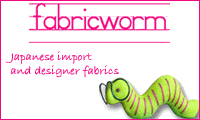 THIS WAS FOR THE GREAT FUN, AND EXCITING TRAVELING PIC BLOG HOP, NOW ITS THE AUSSIES, EUROPE AND THE USA. YOU CAN VOTE FOR EVERYONE, THERE ARE SOME GREAT BLOGGERS UP AND I AM THRILLED TO HAVE GOTTEN TO PARTICIPATE..!
THANK YOU FROM SIMPLESEW