A HEART PILLOW FINISH, I DID AN ENVELOPE BACKING WITH PINK ESSEX LINEN FABRIC IS SURROUNDED BY LOVE MINI CHARM PACK BY MODA
MY PLAY WITH IMPROVE FMQ
HERE IS THE FINISH, FABRIC
JAY MCCARROLL
I love cross stitching holiday items so I started a heart mini for me, this is 36 ct linen and I love taking parts of antique samplers and using them in my work.
MADE A MESSAGE BOARD FOR STUDIO WITH A REP-ROUSED FRAME, HALF IS CORK BOARD ( SEE THE HEART PIN) AND THE OTHER SIDE WITH WIRE FOR MAGNETS. I HAVE SEEN THEM EVERYWHERE AND PLAN ON MAKEING SOME CUTE CURE MAGNATES.
we had 2 days of snow and cold, I used it as 2 vacation days, even though I dont work.
keep the FIRE BURNING
MY SHELTIE SHEBA SAYS SHE NEEDS A QUILT OR SHE IS GONNA SIT ON MY COUCH, SHE NEVER DOES THIS
I had so much fun, sipping wine, laying in front of the fire, quick improve sewing and family visits.
Mostly Calling My Blog Buddy Mara in Greece, chatting. ( I have big news coming up about this, but I want to blog about it seperately )
For All you folks including my mom in NH, Keep the fires burning and stay warm.

I am working on a beautiful creation, my own design.
Now its time to link up with ANYTHING GOES MONDAY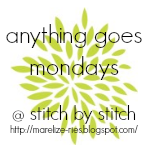 and my neighbor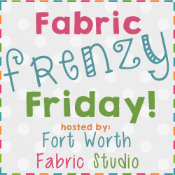 also;
update, Valentine linky party http://www.sewmamasew.com/2014/02/little-gifts-of-love-contest/